Storm Damage Restoration
Emergency Roof Repair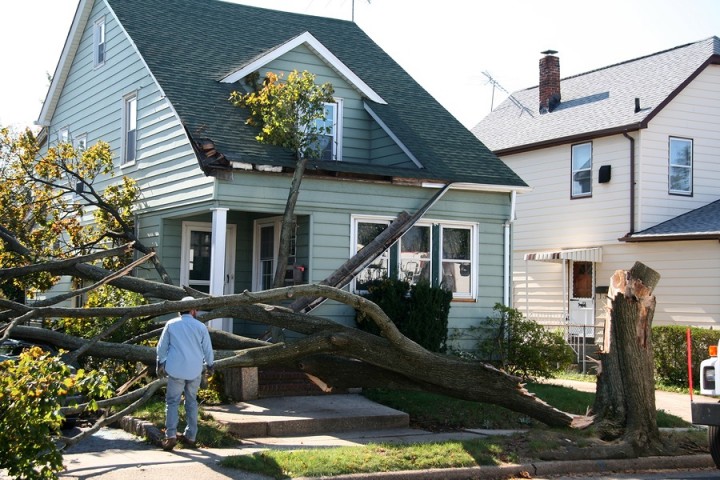 Has your roof sustained damage due to a storm? Strong storm wind gusts can cause devastating damage to area roofs. Wind speeds during storms can exceed 50-80 mph. High-speed wind can uproot trees and send branches flying, often impacting the integrity of your roofing.
---
Roof Damage?
Call (440) 534-9830
---
Hail and Wind Damage to Roofs
In addition to strong winds, storms often also produce damaging hail. The roof and siding on your home can take quite a beating from the tiny ice balls pelting your home. If your home has been affected by storm damage, you need a contractor ASAP who is skilled in protecting your biggest investment from further damage and repair your home's exterior.
Your Storm Damage Roofing Experts
Weather is unpredictable; contractors should not be! If you've suffered storm damage, you deserve to find a trusted roofing contractor who can be trusted to get the job done the first time, and at a fair price.. Northcoast Roof Repairs LLC has been a leading provider in reliable roofing services for over 44 years, and we are here to be your calm after the storm.
Rapid Response to Storm Damage Emergencies
Our prompt response time to storm disasters will help minimize damage to your property or belongings. The trusted roof repair team at Northcoast Roof Repairs LLC will assess the storm damage and devise an effective solution for restoring your property back to its pre-damaged condition. We will properly secure your property in a timely manner and ensure any insurance claims are processed smoothly.
As your roofing experts in the area, Northcoast Roof Repairs LLC is here for you when storm damage strikes. Call (440) 534-9830 for speedy professional service.
---
Call for Fast FREE Quote
Dial Area Code first please.
---