Emergency Roofing Services
Damaged Roof Repairs and Roof Replacements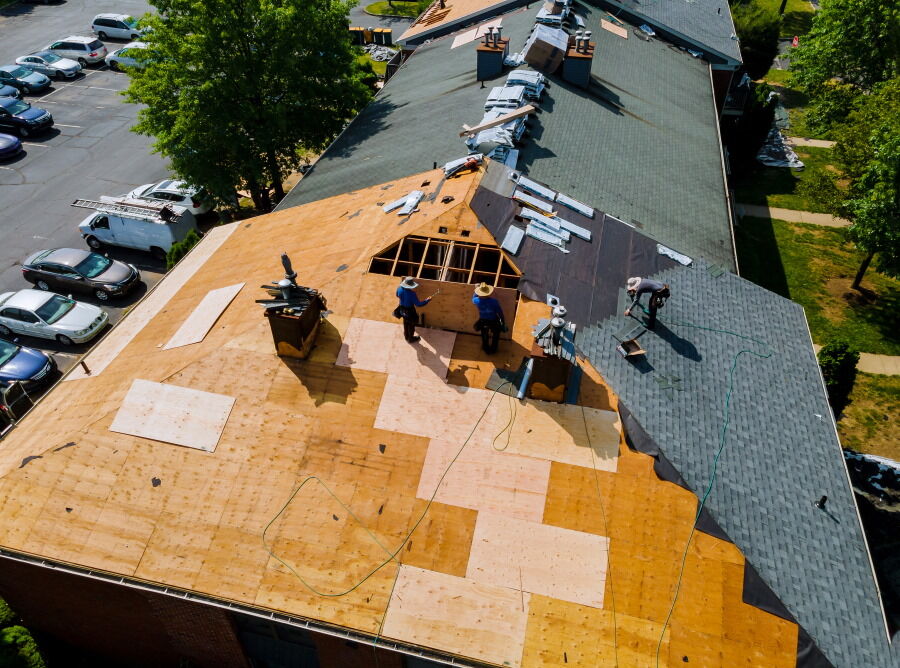 Depending on the damage your roof has endured, whether from a storm or heavy winds, many damages are emergencies that need to be addressed quickly to prevent further damage. If you find you're in need of emergency roofing services, look no further than Northcoast Roof Repairs LLC. From missing shingles to leaks, we provide 24/7 emergency services for roof damages from storms, wind, trees, water, and more.
---
24/7 Emergency Roofing
---
How Has Your Roof Been Damaged?
Has the damage to your roof caused your home's interior or attic space to be exposed to the elements? No matter what caused your roofing emergency, Northcoast Roof Repairs LLC specializes in repairing (or replacing) roofs that have been damaged from many different instances, such as:
A tree or tree limbs have fallen on your roof causing parts of your roof to cave in and begun to breach the interior of your home, potentially causing elements and unwanted pests to get inside.
A storm or heavy winds have torn off or greatly damaged the roof's shingles, metal, or cedar shakes, causing major leakage points on your roof.
An entire section of your roof has been damaged requiring tarping to avoid water damage from occurring.
A fire has occurred in your home, causing a section of the roof to be burnt therefore compromising the roof's integrity and decking.
Roofing Emergencies Handled by Northcoast Roof Repairs LLC
Whether your roof can be repaired or it needs to be replaced depending on the severity of the damage, Northcoast Roof Repairs LLC handles both residential and commercial emergency roofing situations promptly and effectively. Using only the highest-quality roofing materials to ensure your roof is strong, stable, and ready to withstand any future harsh elements or mishaps that come its way, trust Northcoast Roof Repairs LLC for emergency roofing services. We are available 24/7/365 to help. Just call (440) 534-9830.
Turn to Northcoast Roof Repairs LLC: Reliable Roofing Professionals
Weather and mother nature is unpredictable; Northcoast Roof Repairs LLC is not! When you call (440) 534-9830 for emergency roofing services, you'll speak directly to a trusted roofing professional who will provide a rapid response to your roofing needs. During an emergency, Northcoast Roof Repairs LLC provides fast response times and reliable contractors to quickly address your roofing emergency. We're here to help you NOW: (440) 534-9830.
---
Call for Fast FREE Quote
Dial Area Code first please.
---