Roof Snow Removal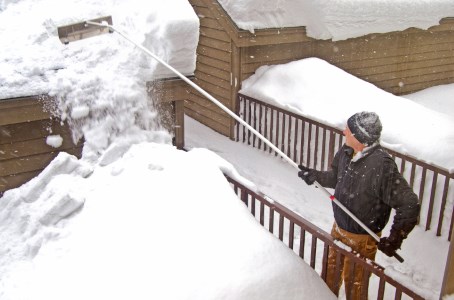 Snow is pretty on the ground but it can be damaging to a roof. Particularly if it is wet, heavy snow. For safe snow removal, call the professionals at Northcoast Roof Repairs LLC: (440) 534-9830. We have the right equipment to reach every area of your roof safely without causing damage. Heavy snow can lead to ice dam formation. When that happens, your roof is at risk for structural damage and your home is at risk for water damage. Northcoast Roof Repairs LLC has provided snow removal throughout the local area since 1983. Call (440) 534-9830 for service.
Winter Roof Maintenance Special
Prevent Ice Damage and Leaks
Offered through 12/31/2023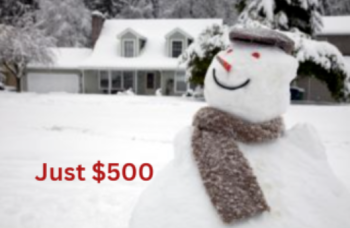 Services Include Complete Roof Inspection
High-grade caulking to seal around chimney flashing, stack covers, roof vents, and exposed nail heads.
Sealing around 2 skylights( additional lights $25 each)
Roof ridge sealing as needed
Optional wall sealing: (additional $10.00 per foot)
---
Call for a Quote!
---
Snow Removal Made Easy with Northcoast Roof Repairs LLC
Snow removal can be exhausting. It can also be dangerous for elderly homeowners or those who suffer from heart conditions. Don't take a chance with your health or safety. At Northcoast Roof Repairs LLC, we've been safely removing snow from roofs, walkways, and driveways for more than 40 years. Call (440) 534-9830 to schedule your snow removal service.
Northcoast Roof Repairs LLC's Snow Removal Services
Northcoast Roof Repairs LLC's expert snow removal services include,
Shoveling snow off your driveway and walkways
Removing snow off your lawn, protecting it from the cold
Clearing snow from your gutters
Getting any snow off of your roof
And removing snow anywhere else on your property!
Why Choose Northcoast Roof Repairs LLC for Your Snow Shoveling Needs
Northcoast Roof Repairs LLC has been helping your community rid their properties of snow for 40 years, and are ready to help you! We will remove the snow from your home or place of business in a timely manner and for a competitive price, so you are able to go back to enjoying your winter without worry. We know how tedious of a job shoveling snow can be, and that is why the experts at Northcoast Roof Repairs LLC offer to do it for you. Call the professionals at (440) 534-9830 to get started on your snow removal project!
---
Call for Fast FREE Quote
Dial Area Code first please.
---