Roof Tarping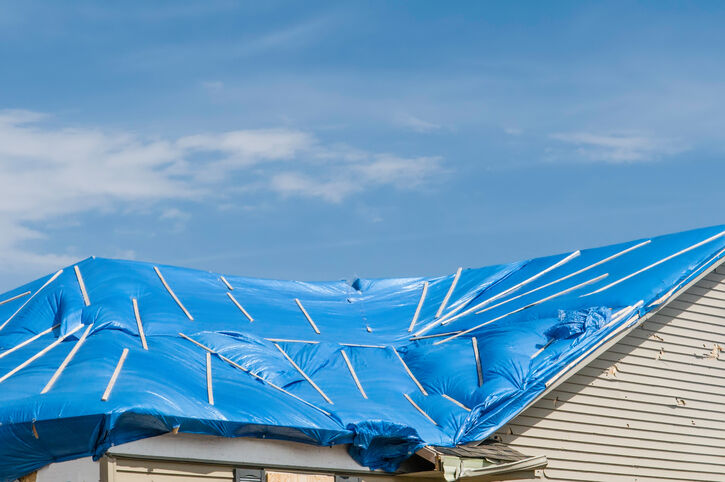 If your roof has been damaged by high winds or a storm disaster, your home is in danger of sustaining further damage if it is not tarped. However, there is no need to risk injury to yourself as you protect your home. Simply call the roof repair experts at Northcoast Roof Repairs LLC. Emergency roof tarp installation and repair is our specialty. Of course, we'll have to wait out the weather to fully assess and repair your roof, but in the meantime, call Northcoast Roof Repairs LLC ASAP for roof tarping.
---
Emergency Tarping Services
---
Tarping Services: Roofing Protection by Northcoast Roof Repairs LLC
Your roof contains about 10% of your home's total value. If it has been compromised by high winds, hail or some other source, Northcoast Roof Repairs LLC can provide immediate protection of your belongings and your family. Once the danger of the storm or other event has passed, Northcoast Roof Repairs LLC can provide the necessary roofing repairs to return your roof to its prior condition. Northcoast Roof Repairs LLC's roofing technicians can arrive at your home within a short period of time and secure tarps to all affected areas of your roof. This will prevent water from entering and damaging your home and will keep shingles and broken tiles from blowing into your neighbors' windows and siding. When you call (440) 534-9830, roof tarping will be quick and thorough.
Northcoast Roof Repairs LLC: The Area's Trusted Roofer
Once the weather has cleared, Northcoast Roof Repairs LLC will return to your home, remove the protective tarp and complete a thorough roof inspection. We'll provide a written report of damages sustained and a reasonable quote to fix your roof. Should you decide to go with our roof repair services, you will be quickly scheduled for services and the work will be done as quickly as possible and without interruption to your family's daily activities.
---
Call for Fast FREE Quote
Dial Area Code first please.
---